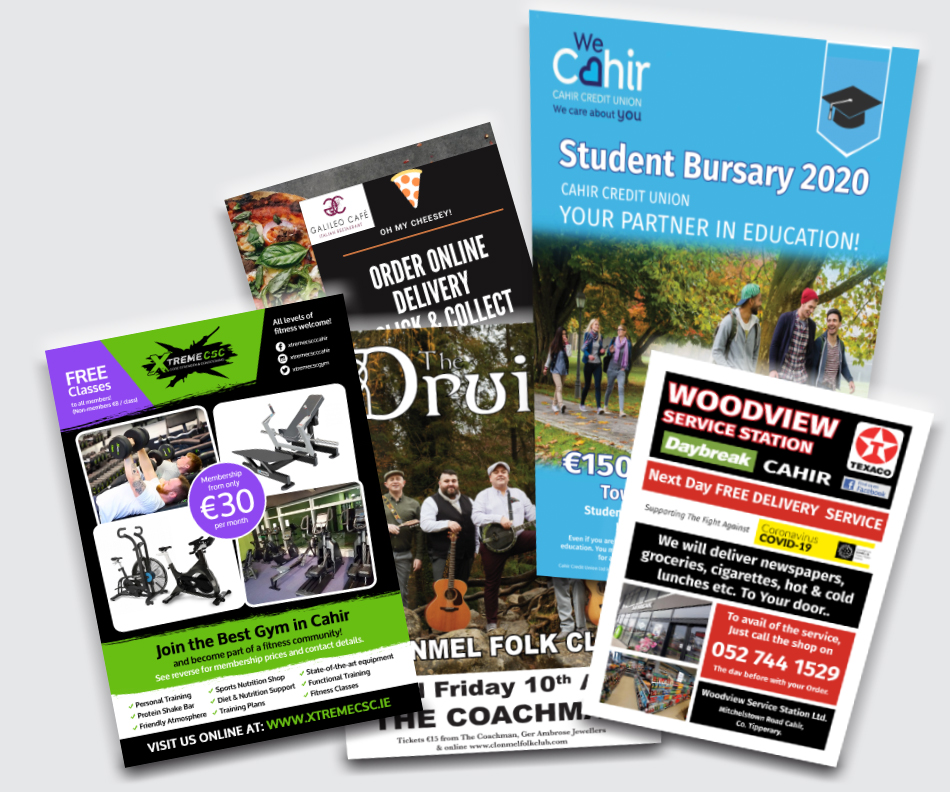 Flyers
500 x A5 From €79
ex vat
Flyers work like oversized business cards with that added extra.

Your target audience will get a vision of what you do, plus some promotional offers or important news to draw them into your business. Sizes range from A5, A4 and DL.
Contact Me
What is a Booklet?
A booklet is a small, thin book with a cover that gives information on a particular subject, often used in marketing.
Typically, booklets have no more than 120 pages. Booklets come in a range of sizes but are normally no larger than A4 and no smaller than A6.

What are Booklets Used for?
Booklets can be used for many different things such as catalogues, wedding and funeral orders of service.
What is a Brochure?
A brochure is a small stapled booklet that gives information about a company's product offering. Often very image-based, the saddle-stitch binding makes marketing brochures a more affordable option.

What are Brochures Used for?
Brochures are used to advertise the benefits and services of a business to customers and potential customers, maybe the Funeral Industry or the Agricultural Industry.
Printing Solutions for Ireland